Category C+E (Articulated Lorry)
Our Category C+E Training is based on 5 days with the Part 3 Practical Driving Test on the 5th day.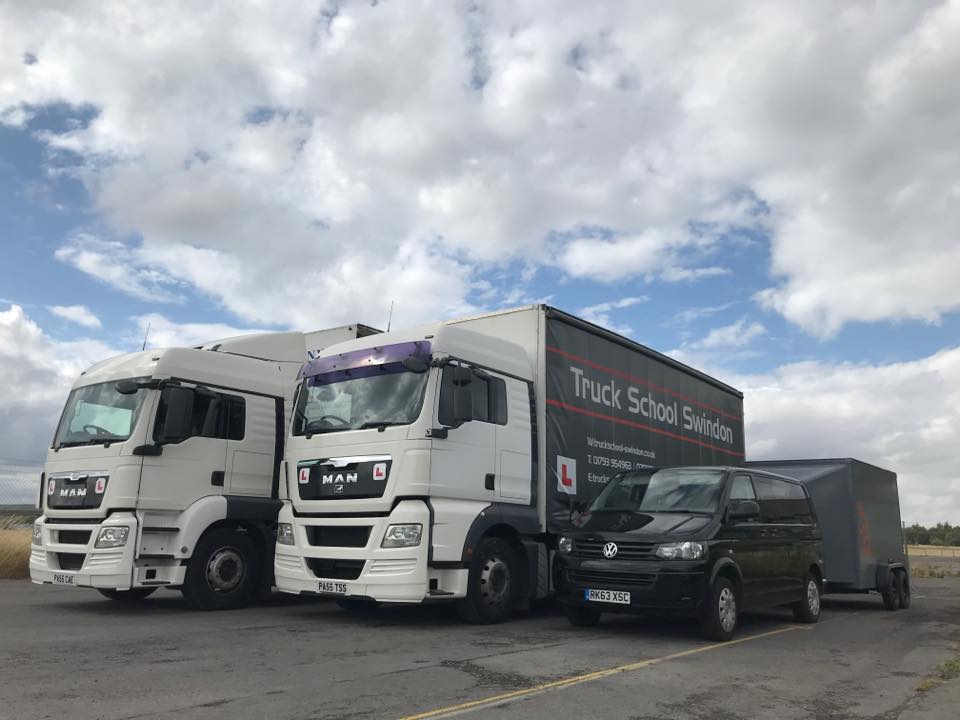 During the course, your trainer will cover all aspects of the DVSA Part 3 Practical test including:
A driving assessment
Corrective training to address issues identified within your assessment drive
The dynamic differences of driving an articulated vehicle including the effects of speed, loading & weather conditions
Introduction to the DVSA reversing exercise
Procedures for uncoupling & recoupling the tractor and trailer unit
Vehicle and Driver legislation
Vehicle safety questions
A full breakdown of what will be expected from you during the DVSA Practical test
Request a call back from one of our team
During the training, you will cover a wide variety of road types and conditions which will prepare you fully for your new career as an LGV driver – not only for the test.
Here at Truck School Swindon, we are committed to giving you the confidence you need to take the test without any doubts. We use many different techniques to ensure you understand fully the skills required to drive an LGV.
Everyone has different learning capabilities and styles which we fully understand and can accommodate a wide range of driver abilities so you will have nothing to worry about when training with us.